Virtual University
With many open days cancelled, students need more help than ever to get the facts they need to make informed decisions.
To help, many universities are hosting live, virtual exhibitions. With advice on how to research options during the pandemic, write personal statements, and student finance, it's a chance for students to get their questions answered by subject and admissions specialists.
Take a look at the UCAS website which lists upcoming virtual expos in a variety of subjects:-
https://www.ucas.com/ucas/events/find/scheme/virtual-and-digital/type/exhibition?sort_by=start_date&keywords=%C2%A2re=&distance=160.934
Not sure how to pay for uni, or how you'll cope during your studies? Don't worry, there's a range of finance and support available. Clink on the link below for an explanation on student finance:-
https://www.ucas.com/undergraduate/student-life/getting-student-support/undergraduate-student-finance-and-support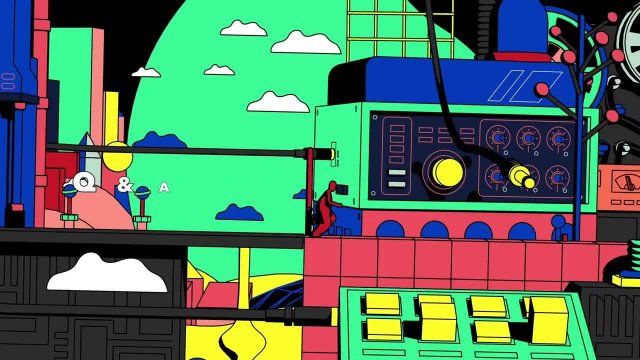 INTRODUCING UCAS/DISCOVERY DAYS
Click on the link below for an exciting new digital exhibition experience, with everything you'd expect from a UCAS exhibition, and so much more...…
https://www.ucas.com/adviser/discovery-days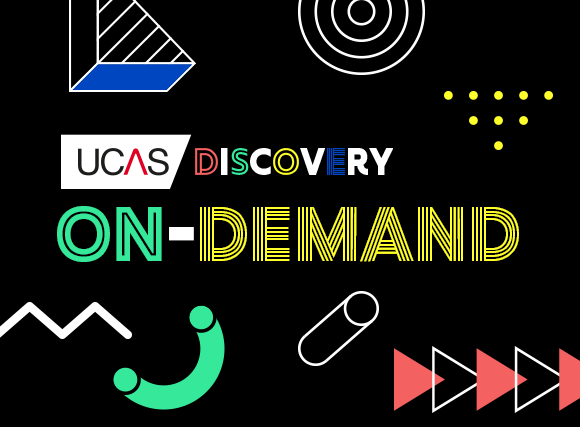 Your next step into education is a big one. UK University Search will enable you to find the perfect university course. By following their simple step-by-step search tool you'll be able to easily find which courses suit you best and compare them. You'll also be able to find your UCAS tariff points, book a visit using their open days calendar and read vital blogs covering a whole range of topics including finance, clearing and the UCAS application process. You can also explore all of the UK's universities and colleges courses using their directory. The site also enables you to apply for hundreds of apprenticeships run by the UK's most prestigious companies.
You can also view the list of university and apprenticeship fairs being held both virtually and physically across the country.
https://www.ukuniversitysearch.com/fair-signup
Y13 struggling to make their choices.
If you are in year 13 and are struggling to make your final decision and would like to know more about why Leicester might be a good choice for you we have a variety of events for you to find out more:
View our Why University of Leicester presentation

here and see our key stats in the image attached.
We have a selection of campus tours through December and January that students can book onto

here.
We have a variety of scholarships they can start looking at to see if they could have any additional support.
We have a variety of highlights students can see on the postcard attached.
Find out more/Ask us anything Thursday 13th January 5.30-6.30pm
We are running a 'Find out more' Q&A chat for final year students, where students can log in to ask us any questions they have and learn more about our key USP's before they make their decision on UCAS. If you need any support on your application, want to talk to someone before you press submit, or need a rundown of what we can offer , we are here to help! Keen Year 12's are also welcome. Students can sign up
here.
Personal Statement Clinic Wednesday 12th January 4.30-6.30pm
If you are still struggling to make your personal statement stand out, we are running a personal statement clinic to allow students to ask last minute questions and get your statements read by our friendly staff. Students can sign up
here.
We are here
Hello from the Disability Advice and Support Team at De Montfort University. We're running some Microsoft teams sessions about disability support at university for applicants/ potential applicants. They are information sessions so attendees will have their camera/mic turned off during the session, but there will be an opportunity at the end for them to ask any questions that they may have.
We have four sessions which students can sign up to using the below links. The aim of the sessions is to talk about the types of disability support that students will be able to access if they study at our university. The four different sessions cover support for different disabilities. They mostly cover the same information, so we'd advise anyone who has multiple conditions to choose one to attend. The dates and times are included in the sign up forms and we may add extra dates later in the year depending on demand:
Autism support: https://forms.office.com/r/b5yfM3WPpe
Medical Conditions, physical disabilities and ADHD: https://forms.office.com/r/eVaNqbTRQg
Visual Impairments: https://forms.office.com/r/GKaaPyPPiR
D/deaf and Hearing Impairments: https://forms.office.com/r/Wac8a6zb5V
If you have any questions or would like any further information, please don't hesitate to email us:-.
Becky Marsters and Fran Venting
Transitions and Retention Officer, Student Gateway
DE MONTFORT UNIVERSITY
T: +44 (0) 116 257 7595
Are you interested in a career in the fashion industry? The School of Fashion and Textiles at De Montfort University Leicester (DMU) offers courses focusing on creativity, innovation, sustainability and technology, with impressive industry backing that supports our students to succeed in a range of careers – from designers and buyers to stylists and entrepreneurs.
About us
We have been recognised as one of the most sustainable fashion and textiles schools in the country in the Green Gown Awards 2021 and we are delighted to be named as one of the best fashion schools in the world in 2019 by The Business of Fashion. We want to empower our students to be agents of change within the industry and our award-winning facilities in the stunning Vijay Patel Building reflect our commitment to giving students the tools to reach their goals.
See our student's inspiring work here issuu.com/dmuaad and here dmu.ac.uk/graduateshowcase
Our courses
Read on for a brief overview of our different courses.
Contour Fashion BA (Hons) is a specialist course for designing athleisure, loungewear, nightwear, swimwear, lingerie, corsetry and sportswear, with an emphasis on technical innovation and sustainability. This course is widely recognised by industry experts as one of the world's best degrees of its kind, providing opportunities to work with big brands on live projects such as ASOS, Gymshark and Lycra. Global brands recruit students directly from the course and other graduates have started their own successful businesses.
Fashion Buying BA (Hons) is for students who want to decide what clothes are sold by clothing retailers in the UK and internationally. Students will gain knowledge of the product lifecycle and critical path, current trends, selection, costing and promotion, alongside studying a complementary specialism with our pathways in Design, Marketing and Merchandising. Live projects with global retailers are embedded into the course, alongside work experience opportunities and visits to head offices and factories.
Fashion Communication and Styling BA (Hons) teaches students how to create visual 'style stories' to transform fashion products from just objects into must-have trends, utilising a range of methods from photography and film to fashion illustration and event production. Graduates can go onto careers such as journalist contributors, media commentators, editors, stylists, fashion researchers, show producers, show curators and art directors.
Fashion Design BA (Hons) is ideal for students who have a passion to turn their creative ideas into original garments across menswear, womenswear or fashion knitwear. The course covers a range of topics including fashion illustration, innovative concept development, pattern cutting and computer-aided design (CAD). There are opportunities to take part in live industry projects with big brands, enter prestigious competitions and showcase collections on international platforms.
Fashion Textile Design BA (Hons) develops in-depth textile design expertise for the fashion industry across print, stitch, embellishment and knit. Practical textile skills are combined with fashion design skills such as pattern cutting, construction, fashion illustration and digital portfolio promotion. Students have a history of success in prestigious industry competitions and have gone on to work for global brands including Alexander McQueen, Vivienne Westwood, Ted Baker, Adidas and Jaguar Land Rover.
Footwear Design BA (Hons) is the only single honours course of its kind in the UK focusing on performance, men's, women's, or children's footwear. Students develop specialist shoe design and technical making skills, exploring an exciting blend of traditional techniques alongside the latest technologies. Benefitting from a global reputation with industry experts, the course includes live briefs with brands such as TOMs, Lacoste and New Balance, and our students regularly win awards in high-profile competitions.
Textile Design BA (Hons) focuses on creating innovative mixed media, print, knit or weave textiles products for fashion, interior and lifestyle markets. Students develop the practical, digital and professional skills required to become a designer in the contemporary global textile industry and work on live projects with brands such as Sainsbury's Design Studio and Dulux. There is an emphasis on taking dynamic approaches to textile design that will influence the future of the industry.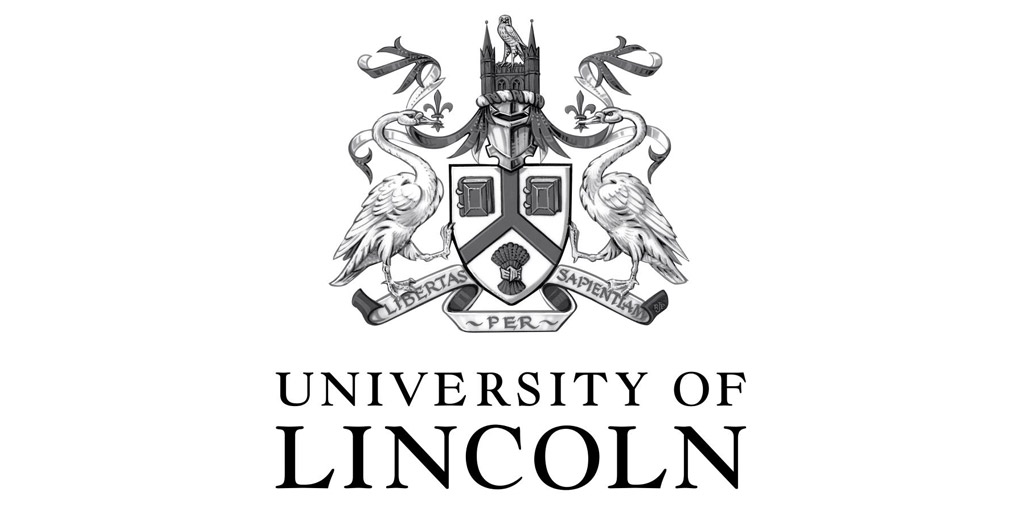 For Your Parent Mailers:
Post-16 Year 1 and Year 2 Virtual Parents Evenings
We understand that as a parent or guardian, there can be many things to consider when supporting your child on their journey into higher education; so, we are pleased to announce that our next virtual Parents' Evenings will take place in February. These events will allow parents and guardians to gain an insight into the process of applying for university, university life in general, and what the University of Lincoln offers for students. Our Education Liaison team will be joined by departments from across the University to help answer any questions you may have.
Please book your space using the links below. A joining link to each event will be sent out closer to the event date.
Dates and Year Groups:
Thursday 10 February 6-7.30pm – Post-16 Year 1 – Book

here

Tuesday 22 February 6-7.30pm – Post-16 Year 2 - Book

here
Parents and guardians can also find plenty of useful advice and guidance on our Parents' Zone here.
Wellbeing and Transition to University - Online Resources
The Schools and Colleges team understands that whether a student will be enrolling directly from school/college, or taken time out from education before, the transition to University life is an important process to prepare for and will be different for everyone. Our internal Transitional Team have put together a range of online resources for teachers and advisors including workshops, guides for students as well as teachers and parents.
Sessions cover:
Emotional Fitness

Next Steps

Getting Ahead
Certificate of Higher Education - Ambulance Clinical Technician Practice
We have an exciting opportunity for students considering a career in emergency health care.
Ambulance Clinical Technicians work with paramedics on the frontline of healthcare, looking after those in need and responding to a wide range of situations, from minor wounds and conditions to more serious, life-threatening injuries and illnesses. The course aims to develop students' knowledge and skills to assess, diagnose, provide basic treatment and assist paramedics in referring patients to the most appropriate care pathway. The theoretical and clinical elements of the course are intended to meet all of the key areas required by the National Education Network for Ambulance Services (NENAS) in order to meet the role specification for Assistant Ambulance Practitioners.
Entry Requirements (full details on the link below):
A minimum of 3 GCSEs at grades A*-C, including English, Maths and Science, or equivalent qualifications. A levels: DDD (or equivalent 72 UCAS tariff points)
Have questions? Please call 01522 886 097 for advice and guidance.
· Visit us in person:
We understand that visiting a university is important, therefore we have introduced further dates where you can meet up with academics from your chosen subject area, tour our lovely Brayford Pool campus, accommodation and more.
Discover all of our events here: https://www.lincoln.ac.uk/home/studentlife/whatson/events/
· Attention Offer Holders!
It is that time again – students who are holding / receive an offer will be invited to one of our in person Offer Holder Days beginning on 5 February 2022.
You'll be able to get a feel for your chosen subject and take part in a range of bespoke activities and tasters relevant to you. These might include lab sessions, practicals, lectures, or seminars to give you a sense of what it might be like to study your course at Lincoln. You can also meet with academic tutors and perhaps even your future coursemates.
Discover more and book your place here: https://www.lincoln.ac.uk/home/studywithus/opendaysandvisits/offerholderdays/
Psychology:
The School of Pscyhology is delivering in person psychology seminars on a monthly basis beginning 23 February. Topics include 'The Mind of a Killer' and 'The Fiction of Memory' to name a couple.
Discover the full list of dates and book here:
https://www.lincoln.ac.uk/home/studentlife/whatson/events/
Thank you and we hope to see you soon!
Sutton Trust US Programme 2022 applications are now open!
The Fulbright Commission have asked us to let you know about their absolutely brilliant programme which gives sixth formers the opportunity to travel to America. They are looking for bright, curious and ambitious students who are interested in finding out more about studying in the US. It is a fully funded week which gives students the chance to explore American universities, learn about the admissions process, and receive support from expert advisers.
This invaluable opportunity is not to be missed, The Pure Potential Team
The Sutton Trust US Programme 2022
Applications are now being accepted for the Sutton Trust US Programme 2022.
What is it?

The Sutton Trust US Programme helps state school students in the UK to explore higher education and US culture. The programme includes UK-based residentials before all students get to visit US universities in the summer of 2022.

An optional part 2 of the programme supports students to apply to US universities alongside their UCAS options.
How much does it cost?

It is free to take part in the programme. All costs are covered for students including travel, accommodation, food and admissions test preparation.
Who is it for?
To be eligible, students must:
Be in Year 12 in England or Wales, S5 in Scotland or Year 13 in Northern Ireland

Attend, and have always attended, a state-funded school or college (i.e. non fee-paying)

Not hold US citizenship

Be from a low or middle income family (generally a household earning £45,000 or less)

Be interested in US culture and higher education
When is the deadline?
Students must submit their application by midnight on 16 January 2022 to be considered for the programme. However, we encourage getting started as soon as possible as the application form requires some thinking!
CLICK HERE TO APPLY
Application Process
The application process mirrors the system used to apply to US Universities and includes the following:
Academic profile

Extracurricular activities

Short essays

Video

Teacher reference
Applicants have the opportunity to showcase academic interests, but also other passions as well as personality. We also ask for a teacher reference to accompany the application, so students should be sure to begin their application early.

Good luck!
Questions?
Have a question about the programme, application or eligibility? You may find the answer to your question on our website FAQ section. If not, you can email the team at suttontrust@fulbright.org.uk.

Those that are not eligible for this programme can still make use of our EducationUSA team's unbiased advice and free events.
Please find information below about our upcoming webinars:-
Webinars for Students:
Our Post-16 Outreach Team are delighted to offer a programme of subject-specific webinars with the aim of supporting who are planning to apply to university.
The sessions will introduce students to the application process for each subject, offer an insight into the course content at the University of Nottingham and give students the opportunity to ask questions
Our upcoming Webinars include:
Choosing your STEM Course – Thursday 20 January – 18:00-18:45
Students can click here to book a place on any of these webinars
Join us at the University of Hertfordshire to have your questions answered. Be inspired by taster lectures, industry talks, masterclasses.
Why go to university?: Is it the right choice for you?
27 January, 16:30-17:15
To find out more and book any of the above visit:
www.herts.ac.uk/study/open-days/lets-talk-about-uni
Geography/Environment: Can we make space for food and sustainability in our cities?
How can we combat issues around sustainability and urban sprawl to benefit both ourselves and the planet? In this taster lecture, Associate Professor Susan Parham will explore how food and environmental sustainability are interconnected in and around our cities. Drawing on research into garden cities and new towns, we will consider how better planning and urban design can make our urban spaces more liveable and healthier.
Thursday 20 January 2022, 17.00 - 18.00
Geography & Environment: Can we make space for food and sustainability in our cities?
Wondering how Student Finance works?
For a brief overview, check out our bitesize video
Upcoming events
Join us at the University of Hertfordshire to have your questions answered. Be inspired by taster lectures, industry talks, masterclasses.
Last minute application help: Q&A
19 January 2022, 16:00 - 17:00
Geography/Environment: Food sustainability in our cities
20 January 2022, 17:00 - 18:00
Why go to university: Is it the right choice for you?
27 January 2022, 16:30 - 17:15
Creative Conversations: On the dark art of pitching
27 January 2022, 16:30 - 17:30
History Masterclass: 'Whose war is it anyway?'
09 February 2022, 17:00 - 18:00

UK Student Finance

: Student session
24 February 2022, 16:30 - 17:15

UK Student Finance:

Parent session
24 February 2022, 19:00 - 19:45

English Literature Masterclass

: Hamlet and the power of language
28 February 2022, 17:00 - 18:00
Find out more and book any of the above events on our website.
Personal Statement Springboard
Over the summer holidays, we've been busy updating our Personal Statement Springboard (PSS). Our PSS is a great online tool for students to use to demonstrate interest and enthusiasm for the course they'd like to apply to. Students can sign up here to gain access to a great range of activities and projects to complete in their own time. There's a whole host of subject areas covered from Medicine to Politics, Maths, Business, Criminology and lots more.
Instead of the traditional nomination process and awards ceremony, the Lord-Lieutenant has put together a pack of engaging and inspiring resources for our City and County's young people.
The aim of this pack is to inspire young people, but also to recognise and thank them for their incredible resilience during these challenging times. You will find enclosed in this pack case studies of our past finalists, a few words from our sponsors about why they continue to support the awards every year, and how you can nominate for the 2022 awards when they launch at the end of this year!
Skim Reading? Get crafty and informed
As part of the ESRC Festival for Social Science, University of Leicester have put together some resources 16-18 year olds can use to support their skim reading skills. If you would be interested in sharing the resources, or learning more about the project, you can find out more here: https://le.ac.uk/esrc-reading-goals-project/resources-for-young-adults
Swansea University's Current News Webinars for year 12-13 students will start in 3 weeks, with the Marine Biology and Mathematics sessions kicking off at 6pm on 31st January.
I wanted to share some more topics from the series, as we have features from:
Respiratory & Sleep Physiology – Sleep Detectives, 1st February 2022
Marketing – The Conscious Consumer, 2nd February 2022
Population Health – Covid-19 and Health Inequalities, 7th February 2022
Genetics – Epigenetics, Gene Regulation and Disease, 9th February 2022
Media & Communications – Sex and Relationship Education in the Media, 9th February 2022
These sessions will include Q&A sessions with academics, and would especially be useful for year 12 students wanting to find out more about degree subjects. The full itinerary is available here.
Virtual Open Day, 12th January 2022 (4:00-7:00pm)
We are running a virtual open day this Wednesday (12th January 2022), which your students can register for online. This would be a great opportunity for any year 13 students still submitting their applications to speak to lecturers and current students at Swansea. There will also be information available about accommodation and student life.
Beyond The Classroom – Student Experience Webinar, 19th January 2022 (5:30-6:30pm)
Join current students from the Faculty of Humanities & Social Sciences to explore the many aspects of student life beyond the classroom at Swansea University, including societies, types of accommodation, sports, tips for getting the most out of First Year and great local places to visit. Students can register their interest here.
Virtual Open Evening - 12 January 16:00-19:00
We are holding our next Virtual Open Evening on Wednesday 12 January for any students doing some last minute research before deadline day.
students will have the opportunity to:
Find out more about our courses
Chat to staff and current students studying their chosen subjects
Take a virtual tour of our fantastic campus and department facilities
UCAS Application Advice and Guidance Q&A – 12 January 18:00-18:30
For the first time during our open evening, we are holding a UCAS Application Advice and Guidance Q&A session. Online attendees to the open evening, will be able to put questions to our expert panel on a wide range of queries relating to the completion of their UCAS application and the UCAS process. If any students are still completing applications it would be worth attending.
Our Current News Webinars Series is back!
With the continued success of our Current News Webinar Series, we are holding 16 new sessions this term on a variety of different subjects from Criminology to Marine Biology and Pharmacy. The webinars are delivered on current topics by lecturers who are experts in their fields.
This series is particularly useful for Year 12 students to help them with course choice and Year 13 students who may want to find out more about their chosen subject, in preparation for university or the university interview process.
Please do register as you will be able to access the recorded sessions, if you are unable to attend the live sessions.
The Student Room Video (TSR Personal Statement Q&A)
As part of this TSR project, Swansea University's Nia Stokes, has recorded a short 10 minute video along with a representative from Leicester University, answering the most popular questions on personal statements.
Sheffield Live
To help students prepare for their university open days and make the most of their time on campus, we'll be running a range of HE themed Sheffield Live sessions, taking place virtually on Wednesday afternoons, 5-6pm. Explore the full schedule on our Sheffield Live webpage:
Discover Sheffield
We're excited to announce our new national widening participation programme - Discover Sheffield, designed for students from state schools outside of the Sheffield City Region. Year 12 students can join the programme for free and will have the opportunity to take part in online sessions, access virtual tutoring, attend an on campus summer school and apply for an Experience Sheffield Scholarship of up to £3600. On completion of the programme in Year 13, students will also be eligible for an alternative offer equivalent to up to two A Level grades lower than the standard entry requirements for their course.
To be eligible to take part in Discover Sheffield, students must meet certain academic and WP criteria. To offer this opportunity to Y12 students in September, please complete this short Google Form. Places will be limited so an early response is highly recommended to avoid disappointment.
Click here to visit the University of Birmingham website
Higher Education Exhibitions – Where students can visit our stand and ask questions and get immediate responses from our representatives about our courses, facilities and student life at Birmingham. This includes the virtual Meet the Russell Group exhibition on Wednesday 29 September with some pre-event webinars too and in person UK UniSearch exhibitions taking place nationally throughout the autumn term. Students need to pre-register to participate.
Webinars - These feature live presentations on both specific subjects and general topics for students and their parents e.g. Benefits of Higher Education; Choosing Courses and Universities; University Application Process; Tips for your UCAS Personal Statement; Student Finance; Why Study at the University of Birmingham and Student Life. They provide opportunity to ask questions and get answers and last for up to an hour. More webinars will be added in the coming weeks. Students must register to attend and can find further details on our webinar webpages.
Chat to our students - Chat with a current University of Birmingham student
Open Days – Information about Open Days can be found on our website and students must register to attend.
Campus Tours - Students can have a virtual campus experience and/or register for a campus tour
Videos - Choosing courses/universities; Student Finance; Writing a personal statement, hints and tips from admission tutors
Interactive study skills - Skills4uni is an interactive study skills website taking sixth form students through the lifecycle of a project; from planning and research, through to final draft and presentation of the work. The materials have been designed to help support students with their sixth form work while simultaneously developing the independent learning skills needed for higher education study
Understanding degree subjects and academic skills – Resources to help enhance students understanding of studying degree subjects and the academic skills required
Information about upcoming virtual events from the University of Northampton
We are the Schools and Colleges Liaison Team here at the University of Northampton. Dedicated to informing and inspiring students across the UK about Higher Education.
Working closely with teachers, careers advisers, students and parents, we are committed to providing information and guidance throughout the university journey.
Our virtual events include:
Virtual Guest Lecture series

- a video lecture from one of our academic colleagues, followed by a live Q&A.
Parents information evenings

- school specific and delivered virtually or in person.
HE Fundamentals

- an event to give Year 13 students an insight into the skills they will need at university including: referencing, bibliographies and academic research.
Personal Statement surgeries

- weekly slots that can be booked out for your students to receive bespoke personal statement feedback.
Recorded talks and activities

- Virtual versions of our sessions and activities are available for students to access in their own time or for teachers to use in the classroom.
We look forward to working together during these different circumstances and are happy to help support your students any way we can. Please do not hesitate to
get in touch
or visit our
webpage
for further information.
We would like to take this opportunity to share our upcoming sessions and activities for the academic year 21/22. Highlights include…
Guest Lecture Series

- a virtual or in person lecture from one of our academic colleagues

Parent Information Evenings

– to inform parents/carers about all things HE

Personal Statement Surgeries

- can be booked for students to receive bespoke personal statement feedback.
Details of our offering can be found on our website https://www.northampton.ac.uk/