Geography
Key Stage 3 Geography
In Key Stage Three we cover a range of topics to develop students' knowledge, understanding and skills in Geography.
What is Geography?

Mapping (Human and physical maps and skills)
Africa enquiry, development and aid
Tourism enquiry, Mauritania, St Lucia and Laos
Holiday planning

Map Skills and Japan

OS Maps EDUQAS focus (contour lines, features, scale, compass etc.)
Mapping Japan using a variety of digital maps (GIS - Google and ARCMAPS)
Weather mapping
Longitude and latitude at a global level

Climate and Cities

Weather and climate (pressure, precipitation, biomes)
Aspect enquiry
Deserts (Arabian desert)
Desert extended writing
Living in cities and challenges associated with this
Physical and Human features of India and China
India quality of life - urban and rural

Coasts/Hazards

Landforms, processes and UK examples
Coastal protection and management, with a decision making exercise
Weathering enquiry
Global air circulation and climate change and global warming
Cyclones HIC and LIC
Plate tectonics
Volcanoes, Earthquakes and Tsunamis and HIC/LIC level

Hydrology

Geology and soil
Rivers
Human uses of rivers and extended writing
Glaciation and associated land forms
Polar regions including Alaska
Adaptation to Polar environments
Arctic and Antarctic focus

It's Not Fair

UK energy mix and European supply network
Mineral extraction - Canada and USA
Water scarity in China, South Africa and the Middle East
Child Labour and Globalisation including sectors of employment
Fair trade and de-industrialisation
'Design your own city' task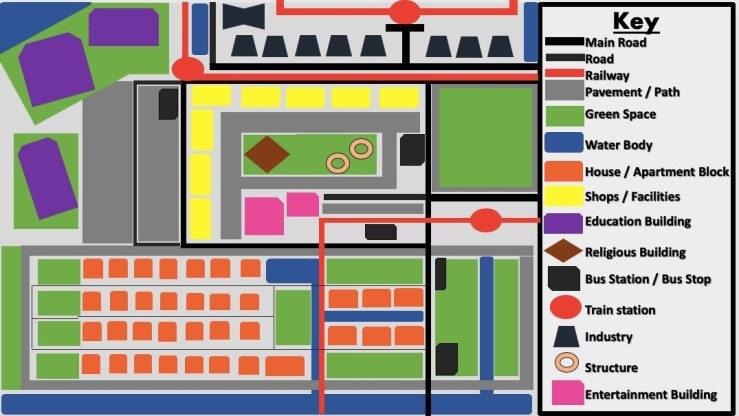 GCSE Geography
What does the course involve?
The GCSE WJEC Geography B course has 3 units:
Theme 1: Changing places - Changing Economies.
This unit looks at urban and rural change in the UK, urbanisation, retail, leisure, globalisation and global patterns of development. We will study several places including Leicester, South Leicestershire villages, Sydney, Mumbai and African development.
Theme 2: Changing Environments.
This unit looks at coastal areas and their management, rivers and their management, global and UK climates and climate change. We will study several locations including the Holderness coastline, Cornwall, the river Nile and the river Indus and Tropical and Temperate climate zones.
Theme 3: Environmental Challenges.
This unit looks at ecosystems and biomes (threats and management), desertification, water supply and demand. We will study several locations including Savanna grasslands in Africa, Tropical rainforests and the Sahel region of Africa and China.
What about exams?
There are THREE examination papers:
Paper 1. Investigating Geographical Issues 40% 1 hour 45 minutes
This will involve answering 3 multipart questions based on each of the three themes studied.
Paper 2. Problem Solving Geography 30% 1 hour 30 minutes
This will be a problem solving exercise based on content from across the three themes.
Paper 3. Applied fieldwork Enquiry 30% 1 hour 15 minutes
This will assess elements of practical geography based on fieldwork exercises carried out independently and as part of whole class work.
Students will be expected to carry out independent fieldwork based on their home area as part of the course, and two whole class field visits will be integral to the successful completion of the course which will involve a nominal voluntary cost. We plan to visit a local city, and either a national park or a coastal area on day visits.
GCSE Field Work
GCSE Geography Fieldtrip – Stanage Edge, Peak District (exploring natural features and management of National Park areas)

GCSE fieldtrip – Derwent Reservoir, Peak District (discussing water supply and the economic, social and environmental impacts of reservoirs)
GCSE Fieldtrip – Sheringham, Norfolk. (examining the importance of sea defences and coastal management strategies)

GCSE Fieldtrip – Sheringham, Norfolk (measuring beach profiles and understanding how and why they may change)
Course Title: GCSE Geography
Exam Board: WJEC
Outcome: GCSE Geography
Course Contact: J.Alderman@lutterworthcollege.com
A-Level Geography
Topics studied in A Level

Geography
Component 1 : Coastal Landscapes and Changing Places
Component 2: Global Systems (Water and Carbon Cycles) plus Global Governance which examines patterns of global migration and global governance of the Earth's oceans. Also 21st Century Challenges
Component 3: Contemporary Themes - Tectonic Hazards, Development in an African Context and Energy Challenges and Dilemmas
Component 4: One written independent investigation (3.000 - 4,000 words) based on the collection of both field data and secondary information.
How will A Level

Geography be assessed?
Component 1: Changing Landscapes and Changing Places Written examination:
1 hour 45 minutes
Component 2: Global Systems and Global Governance Written examination:
2 hours
Component 3: Contemporary Themes in Geography Written examination:
2 hours 15 minutes
Component 4: Independent Investigation Non-exam assessment:
3000 to 4000 words
. This is worth 20%.
A-Level Field Work
Portland, Dorset Durdle Door - Dorset
degradational high energy coastline the role of geology and erosion to create distinct landforms and how they change over time
Lulworth Cove, Dorset
the role of geology and erosional processes to create distinct coastal landforms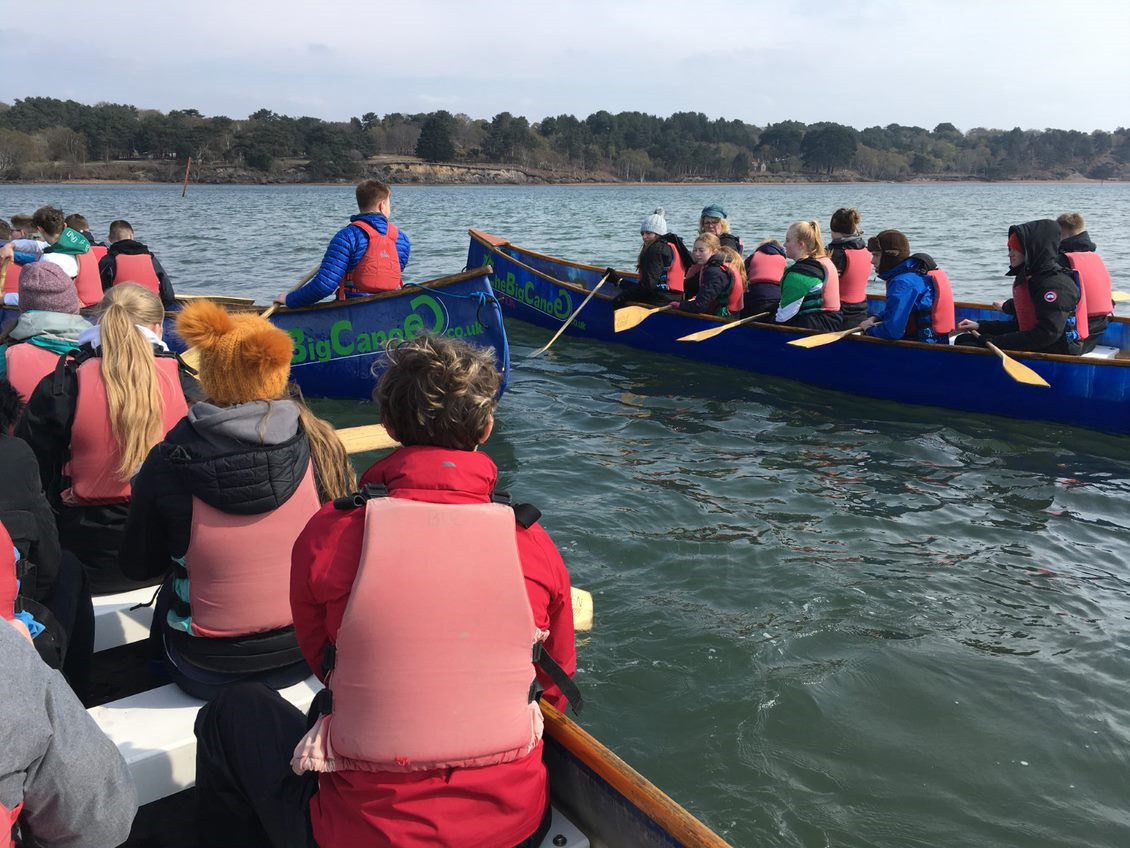 Poole Harbour, Dorset
study of fluvial processes to create mudflat and saltmarsh landforms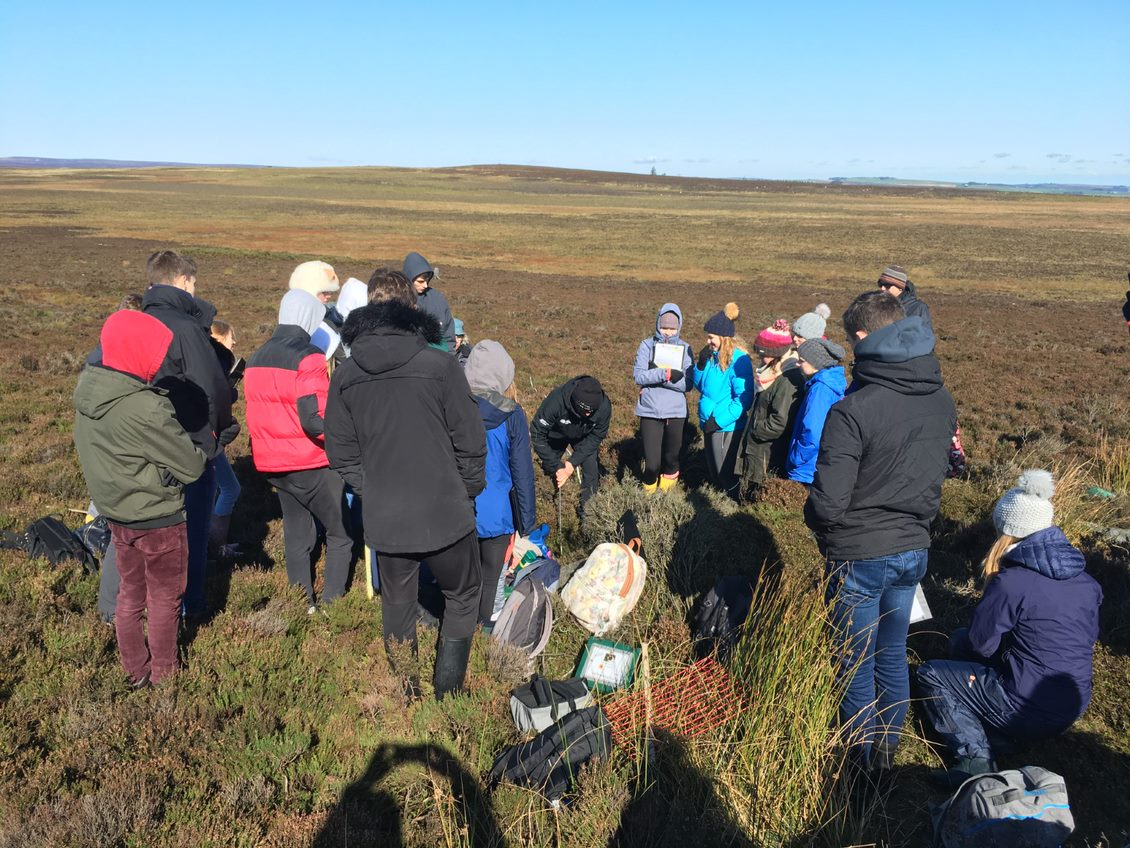 White Path Moss, Peak District
measuring peat depths and biodiversity
Where will this course take me?
Geography combines well with all other areas of the curriculum. The skill set you build as an A level Geographer is highly valued by employers and course leaders in Higher Education. Geographers are able to use, present and interpret data in a wide range of ways including, numerical, cartographic, textual and pictorial. This allows students to consider many areas of study or employment such as; planning, marketing, cartography, estate management, law, retailing, conservation, travel and leisure, transport management, logistics etc. University courses in Geography are popular and require high grades for admission because they offer good opportunities for future employment.
Entry requirements to study A-Level Geography
GCSE Geography 5 grade or above should have been achieved. If GCSE Geography was not studied then grade 5's in GCSE English and a Humanities subject is required. Students must be committed to meeting deadlines, working independently and carrying out research. Students should be able to produce essays, analyse data sources in different forms, be well organised and manage their workload correctly. Fieldwork is an integral part of the A level course and students should be prepared for the additional costs this will involve and the requirement to be responsible in catching up on any work missed in other curriculum areas during the fieldwork.
Course Title: A Level Linear Geography
Exam Board: WJEC/Eduquas
Outcome: GCE A Level Geography


Course Contact: J.Alderman@lutterworthcollege.com