Dance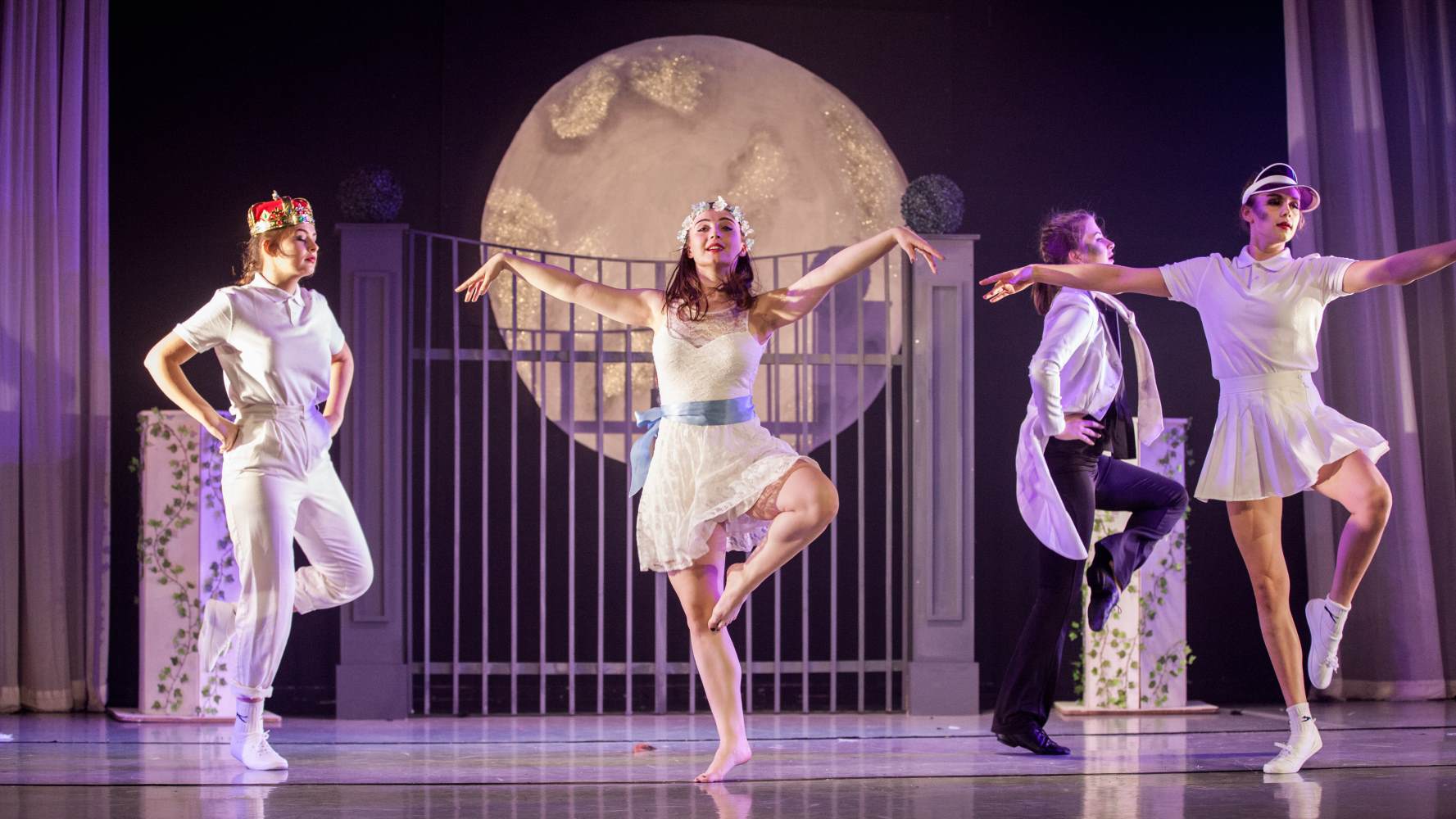 Dance allows freedom of expression and individuality. Mrs Hodges is supportive, funny and makes Dance enjoyable for both experienced and new dancers.

Lydia Smith, past student (DMU BA Hons Dance)
KEY STAGE 3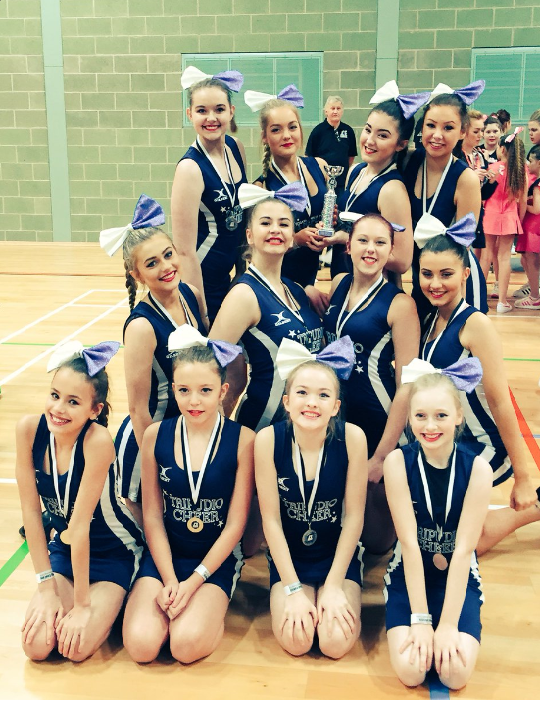 Dance at Key stage 3 focusses on students developing student's physical literacy and expressive skills.
This is a practically taught subject where students learn new dance pieces and develop their skills to create their own work. We aim to encourage students to be confident and to work effectively in groups, supporting one another in a safe and nurturing environment. Students will learn Dance Theory, looking in detail at the 4 fundamental areas of Dance; Actions, Space, Dynamics and Relationships, developing this knowledge through practical exploration and application.
GCSE OPTIONS
Course Title: GCSE DanceExam Board: AQAOutcome: GCSE (Grades 9-1)
Course Contact: Mrs F Hodges
Dance fulfills a unique role in the curriculum bringing together physical literacy with imagination and creativity.
The Dance department works towards enabling all of our students to develop a broad range of physical skills as well as promoting creativity, confidence and self-discipline.This course offers a chance to write about, perform and create dance.
Is this the right course for you?
Do you enjoy dance and want to also study it as an academic subject?
Are you prepared to perform in front of others as a group and on your own?
Do you enjoy going to the theatre to watch performances?
Are you willing to rehearse in your own time?
Do you want to develop your knowledge and skills in other dance styles
What does the course involve?
The course includes both practical and theoretical elements, where you will put what you have learnt in the classroom into practice in the studio.
You will play the role of choreographer and dancer, where you will have lots of opportunities to create your own work. You will take part in regular workshops and physical classes where you will learn new dance skills. You will also study professional dance works, which you will write about during your final written exam.
What about exams?
Choreography - Solo/Group (30%) A choice of a solo or group dance of 1½-3 minutes that you must choreograph on your own based on a stimulus from the exam board.
Group Performance and solo set study (30%) (A chance to show your performance skills) Duo or Group Performance which will be choreographed partly by the teacher and partly by the group, based on a contemporary professional work chosen by the exam board. You will be assessed on your technical ability and performance skills. The Set Study will be a solo that consists of 3 short phrases choreographed by the exam board. You will be assessed on your technical ability and accuracy.
Written Paper (40%) A mixture of short and long answer questions covering performance skills and choreography and your knowledge of 6 set contemporary dance works chosen by the exam board. You will study costume, set design, lighting, accompaniment and will look analyse the choreography of the pieces.
Progression opportunities
We offer a Post-16 Dance option, which students are able to use towards a career in dance or entrance to dance colleges or university courses.
Dance is an option at Diploma and Degree Level at Universities and at specialised dance and vocational schools. You could also take your interest into the area of sport studies, teaching or combine with drama and/or music for a career in the performing arts.
6th FORM OPTIONS
Course Title: BTEC Level 3 Extended Certificate in Performing Arts (Dance)Course Type: BTEC Level 3Exam board: EdexcelCourse Contact: Mrs F Hodges
What will I study?
BTEC Dance takes a holistic view of Dance education at Post-16 level and provides the opportunity to develop high skill levels in Contemporary Dance (an essential style for Dance Colleges) and also varying forms of Jazz Dance.
The course is delivered in a vocational context; therefore the majority of study will take place in our purpose built dance studio and the students will make up part of TripudioDanceCo., Lutterworth College's own Dance Company. There is a theoretical element to the course where students will develop knowledge on two key Dance practitioners and will demonstrate these skills through a written task in controlled conditions. Practically, students will be assessed in a variety of contexts; solo, duo, trio and large group performances and will also be assessed on their ability to work as an effective company member. Students will be required to take part in regular self-assessment and evaluation in order to develop their skills; this information will be kept in a Performers logbook. Students will also be required to take part in fitness classes, developing strength, cardiovascular endurance and flexibility levels. Practical work will be performed in full scale dance shows to live, paying audiences as well as to other schools, through studio performances and younger peers.
The 2 year course is made up of 4 units and is equivalent to x1 A Level.
Where will this course take me?
The BTEC Level 3 Extended Certificate in Performing Arts (Dance) is designed to equip students with the knowledge, understanding and skills required for success in current and future employment in the dance/performing arts industry.
Alternatively it can be used for progression to higher national diplomas or degrees in dance/performing arts, Sports and Education. The course is very practical and students will be expected to involve themselves in numerous performance projects which take place within the college day and in after school settings. Due to the focus on performance projects, it is expected that students will be available for performance outside of normal college hours, as required at various stages of the year. The course aims to prepare students for the real world of work in the performing arts, therefore it is expected that students will be available to attend extra-curricular rehearsals as arranged and agreed by the company. There will be numerous opportunities throughout the year to compete in local and national competitions as well as touring with Tripudio Dance Co. company and competing with the Cheerleading Squad, Tripudio Cheer LC.
Entry requirements:
A grade 5 at GCSE or above in Dance or other suitable experiences such as; grade work in Ballet, Modern, Jazz or have undertaken regular training in suitable mediums i.e. artistic sports.
The course requires an ability to perform, therefore the course is unlikely to suit those with no prior dance experience. If in doubt about the level of your previous experience, please speak to the staff contact.
Follow us on Twitter: @TripudioDanceCo.