Frequently Asked Questions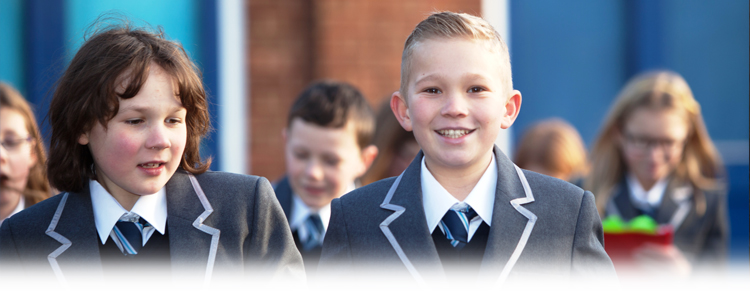 How will you look after my child?
We want you to feel confident in trusting us to look after your child and so we created the Year 7 base (The Laurels) that allows a secure environment with a playground and the opportunity for parents to pick-up and drop-off at the school gate.
As well as a separate base, Year 7 also have a strong team of dedicated tutors and support staff.
The Laurels sounds like a good idea. Do Year 7 students go to the main school for any lessons?
Yes they do. Year 7 go to the main school in order to use specialist facilities that we know they will really enjoy having access to:
Science labs, Design Technology (including some fantastic Food and Textiles spaces and specialist Engineering workshops), PE (including two sports halls, tennis courts, astroturf, use of the Lutterworth Sports Centre and its swimming pool) and Performing/Expressive Arts facilities for subjects such as Drama, Dance, Music and Art. Students are fortunate in having access to brand new specialist facilities in The Sir Frank Whittle Studio School, including opportunities to work with Cross Counties Radio Station which will be based there!

What is the admission number for Year 7 at Lutterworth College?
Our Year 7 admissions number is 240 students.
Do you still have the same number of students joining you in Year 10?
No. Children no longer join the school in Year 10.
How can we guarantee a place for our child in Year 7?
You can't. However, if you are keen for your child to join us, we do advise that you put Lutterworth College as first choice on the Leicestershire County Council admissions form. It is also worth pointing out that if we are under-subscribed in other year groups, then we may have capacity to take additional students in Year 7.
Will Lutterworth College students have a guaranteed place in the Sixth Form?
Yes. As with all secondary schools with a Sixth Form, students in Year 11 at Lutterworth College are guaranteed a place as long as they meet the entry requirements for the specific courses they want to do.
What is your Admissions Policy?
We use The Leicestershire County Council Admissions Policy – this can be found on the County Council school admissions website: www.leics.gov.uk
What is your catchment area?
Our catchment area has recently expanded. Details of our new catchment can be found by clicking here. You can view our catchment area map by clicking here.

What other opportunities are there be to find out more?
You can come and join a tour to see the college in action on a working day. To book a tour please contact 01455 554101 or e mail enquiries@lutterworthcollege.com marking your e mail 'Year 7 Tour.'
How can we keep in touch?
Click here to complete a contact form and return to Student Reception at the college. We can then keep you updated about events and opportunities as well as College news.